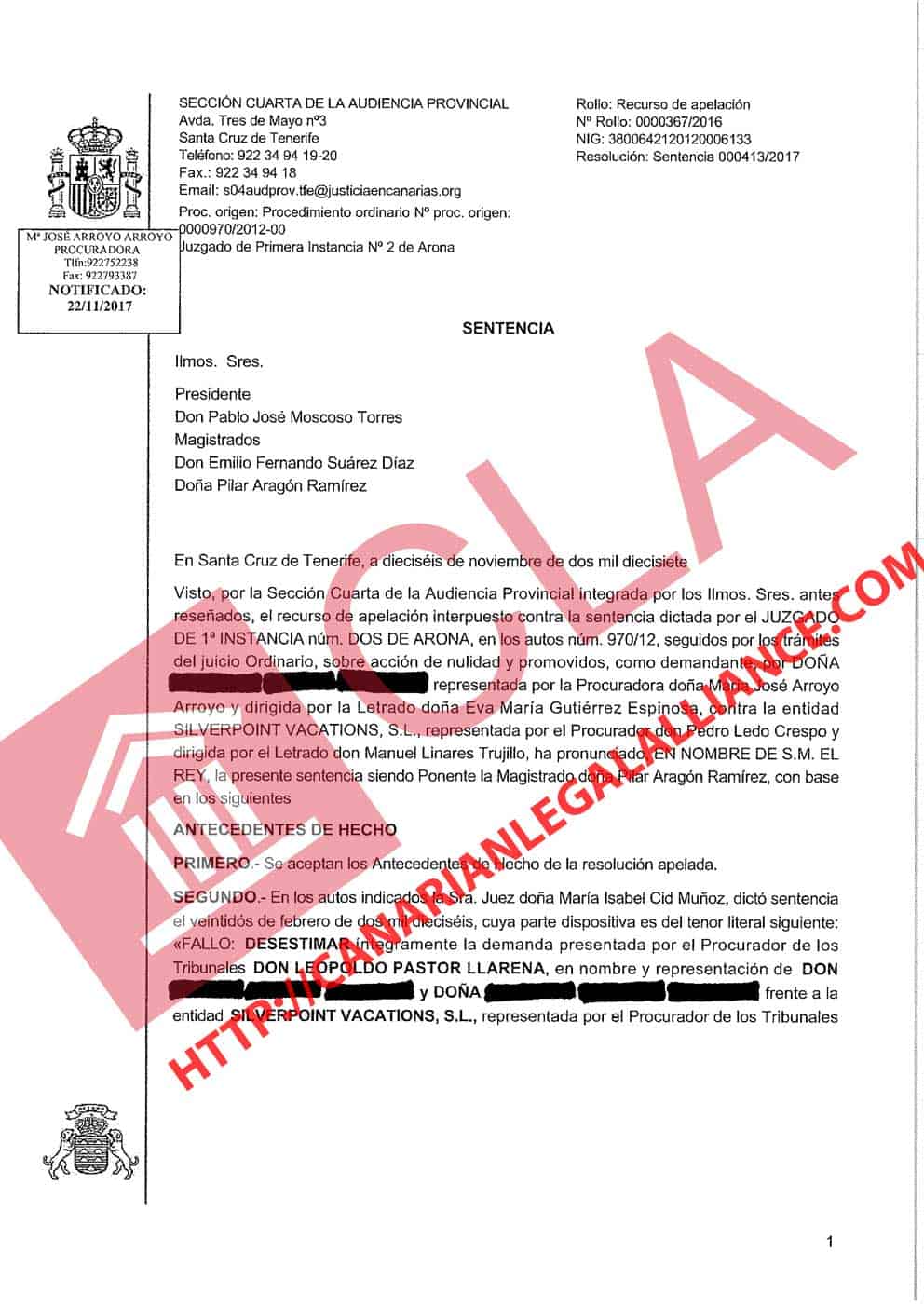 Canarian Legal Alliance is delighted to announce yet another High Court victory against Silverpoint / Resort Properties.
The High Court N3 of Tenerife declared our clients contract null and void on the basis that the product itself lacked tangibility. It is simply not good enough for a contract to contain points or floating weeks, there must be a specific unit number, location, date…….
Silverpoint has now been ordered by the magistrate to return a total of £31,500 plus legal fees and legal interest.
Congratulations to our clients and to the whole legal team involved.
IF YOU OWN POINTS CONTACT US NOW FOR A FREE CONSULTATION AND SEE IF YOU ARE ELIGIBLE TO CLAIM.