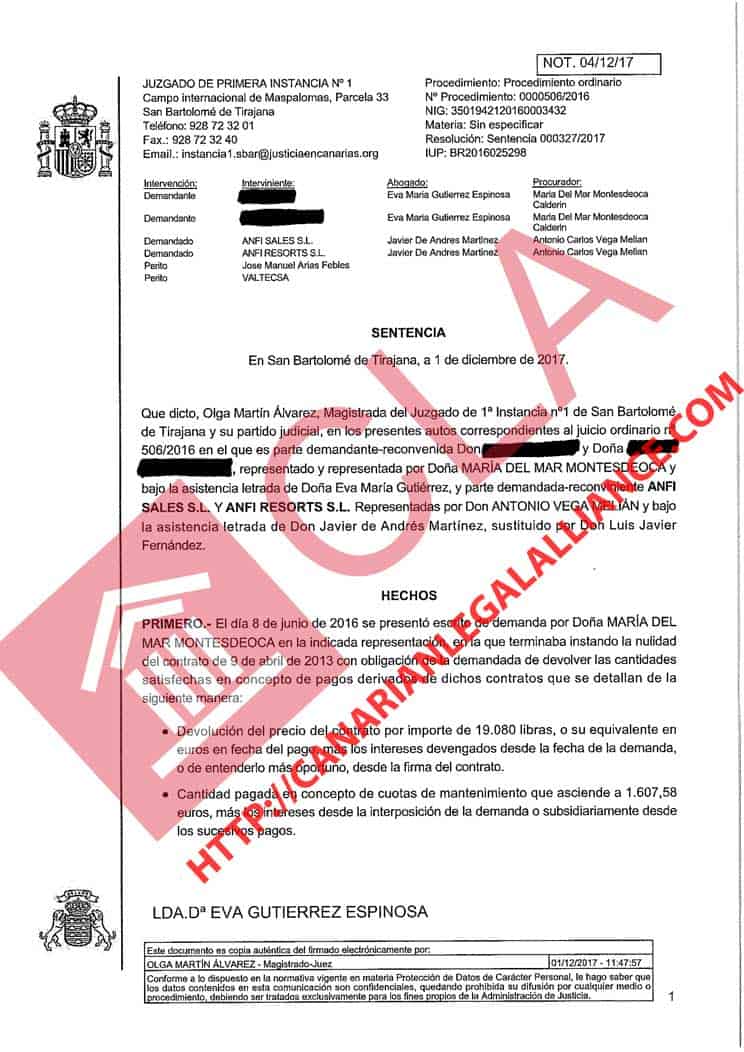 Canarian Legal Alliance is delighted to share its latest First Instance court victory against Anfi.
The judge of the First Instance Court N1 in Maspalomas Gran Canaria declared our clients Anfi contract null and void on the basis that it did not comply with the Spanish Timeshare Law of 42/98 in terms of length.  The law is clear a timeshare contract must be valid for no longer than 50 years and must be explained to the consumer prior to signing.
Our clients will be getting refunded over £19,080 plus legal interest plus legal interest.
We would like to take this time to congratulate our clients and to thank them for entrusting us with their case. This is of course without forgetting the incredible work done yet again by the whole Canarian Legal Alliance legal team.
If you were sold a contract in perpetuity contact us NOW and get a free evaluation.