As the world slowly returns to normality, Canarian Legal Alliance continues to work to achieve the best results for all our clients.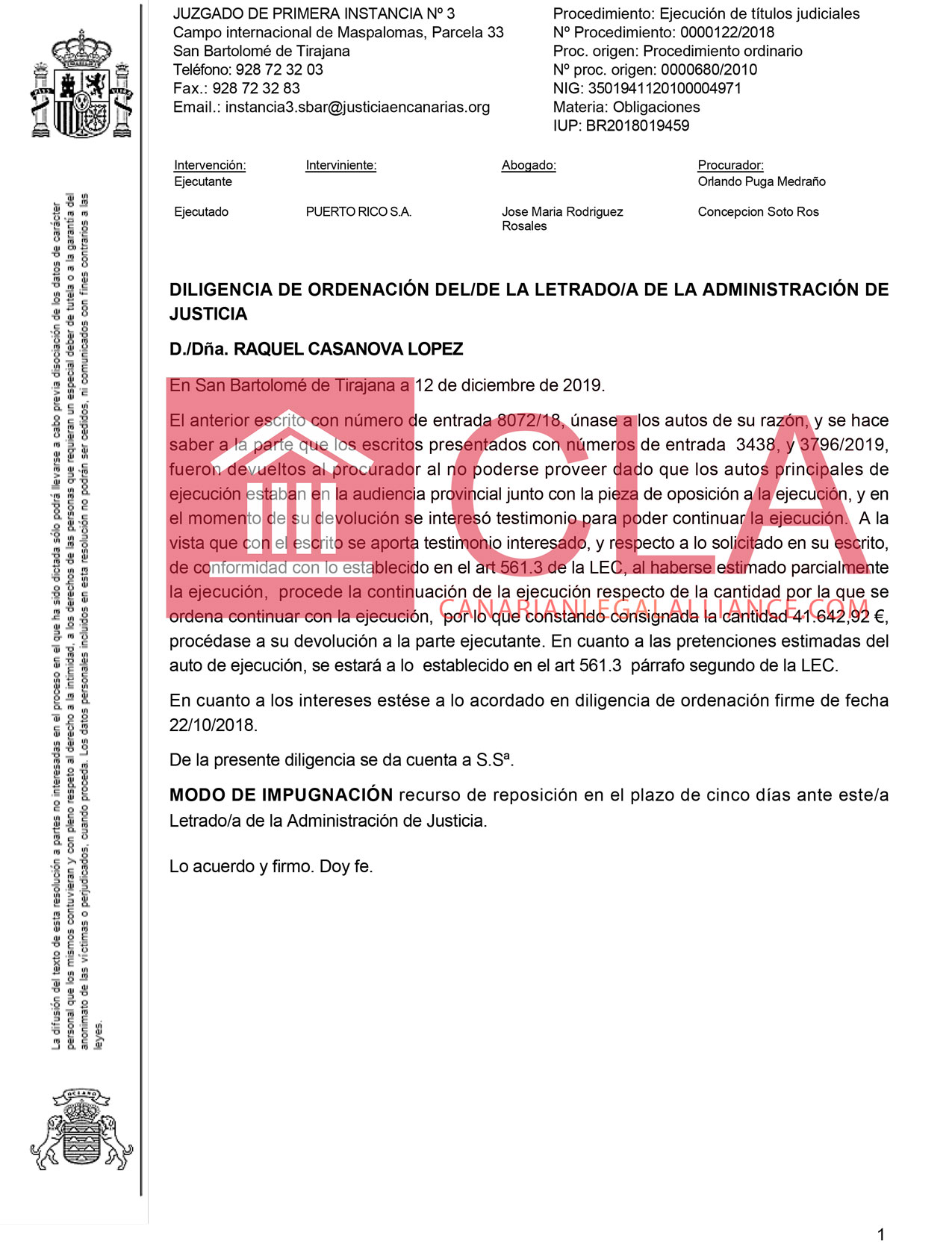 Today, Canarian Legal Alliance is happy to announce yet another Holiday Club (Puerto Calma) payout of over 41,000€.
After achieving victories in both the First Instance Court as well as the High Court of Las Palmas, our clients Holiday Club (Puerto Calma) timeshare contract was declared null and void, on the basis it exceeded the allowed lifespan as specified under the Spanish Timeshare Law of 42/98. On top of this 41,000€ plus legal fees and legal interests, were ordered to be refunded in full.
Although happy with this outcome our legal team did not get complacent and immediately began enforcement procedures in order to achieve a payout as quickly as possible.
Our clients are now able to enjoy being free of all timeshare obligations and can be relieved that their full investment has been refunded to them.
We would like to take this time to congratulate our clients as well as the whole legal team on this fantastic result.
IF YOU WISH TO GET OUT OF YOUR TIMESHARE CONTRACT, CONTACT US NOW AND SEE IF YOU ARE ELIGIBLE TO A FULL REFUND.