Once again we are pleased to announce that yet another of our clients has received payment awarded by the courts.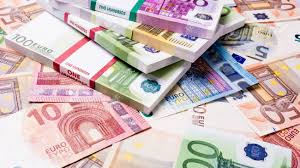 Anfi Sales and Anfi Resorts lost the case and as usual, tried their delaying tactics to avoid payment. But as we have stated before we now have a team of dedicated lawyers headed by Eva Gutiérrez. They are tasked with filing enforcement proceedings against all timeshare companies who attempt to delay the payments awarded by the courts.
These procedures are now proving very successful and they clearly send the message that the lawyers of CLA will do everything to ensure that our clients receive what they entitled to.
In this case, our client has now received 12,307.27€ as well as having their contract declared null and void, this leaves them timeshare free and no longer liable for the annual maintenance fees.
So congratulations to the "enforcement" team for their hard work and diligence, we would also like to thank our clients for placing their trust in CLA to bring their case to a successful conclusion.
If you would like further information on your timeshare and whether you have a valid and viable claim, please use our contact page and get in touch.