It is now 2020 and Canarian Legal Alliance has picked up right where it left off, with yet another client PAYOUT!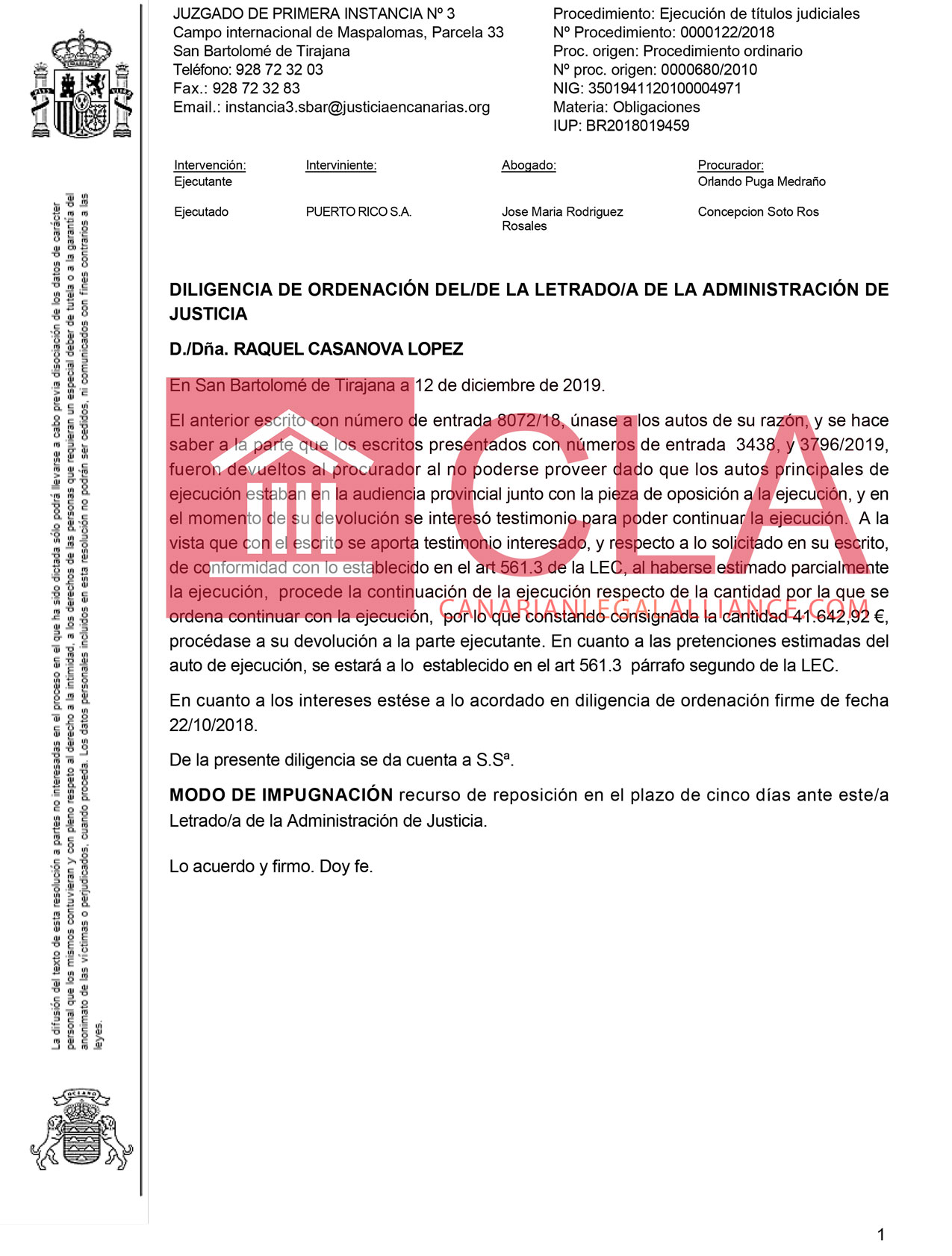 After having their Puerto Calma contracts being declared null and void by both the First Instance Court and the High Court of Las Palmas, an enforcement procedure begun in which Puerto Calma was ordered to refund our clients a total of 41,642€ plus its respective interests.
Our clients are now able to not only enjoy being free of all timeshare liabilities, but will also enjoy those awarded funds, already transferred to their accounts.
A big congratulations to our clients as well as the whole Canarian Legal Alliance legal team on this outstanding outcome.
IF YOU WISH TO REVIEW YOUR LEGAL OPTIONS, CONTACT US NOW FOR A FREE NO OBLIGATION MEETING WITH OUR LEGAL TEAM.