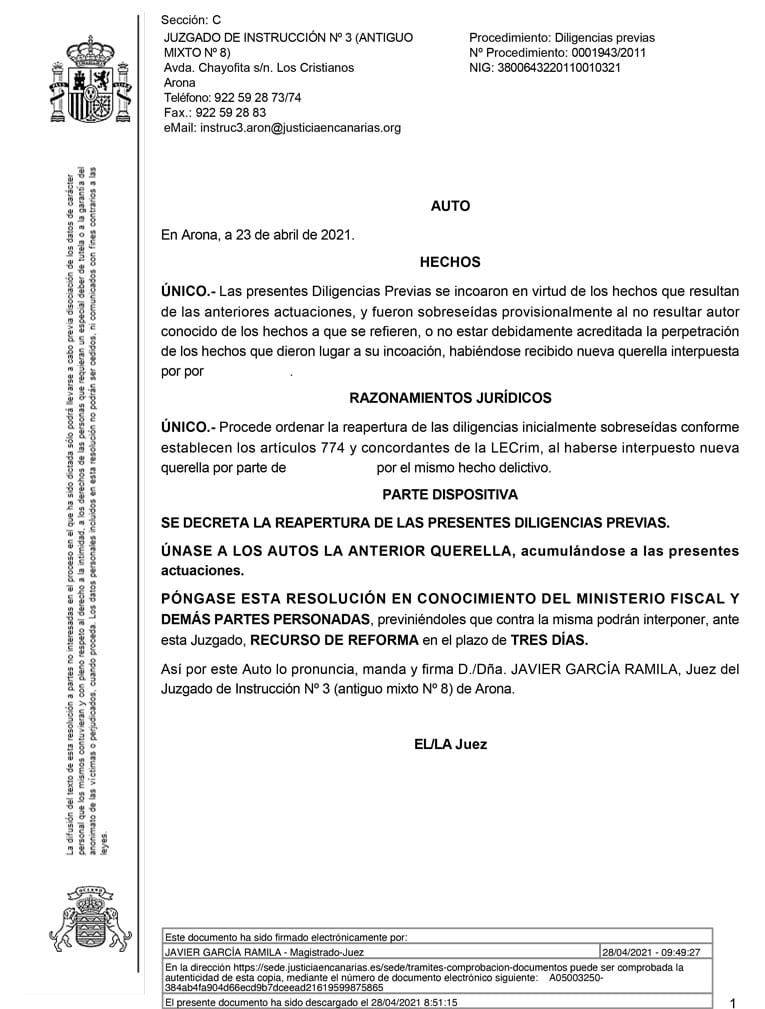 Canarian Legal Alliance has been informed that the Criminal court n 3 of Arona, Tenerife, has reopened the investigation about the Resort Properties Group (Silverpoint) based on a class action lawsuit our firm presented back in 2011.

The criminal class represented over 200 families and claimed that various companies within a group have been well orchestrated to defraud their members years after years with false promises, aggressive sales techniques, illegal contracts and non-existing products. Though the preliminary investigation phase lasted years, and initial testimonies were taken, the case was filed away temporarily waiting for further evidence to come up.Within the claim not only companies of the group were reported, such as Silverpoint- before Tensel SL, Resort Properties Ltd,  Ebony marketing Ltd, Palm Beach Holiday Ltd,  etc, but physical persons as responsible of the supposed scam, such as the owner of the companies, the managing director and even the sales representatives. 
The court has now reopened the case and we truly hope that together with all the evidence and reports which came to light in the past years about the Limora group all our clients will be able to get justice as deserved, and the criminals will have to face the consequences of their unscrupulous acts.