As has become custom Canarian Legal Alliance likes to end its week on high. This week it comes in the form of yet another Anfi Resorts payout.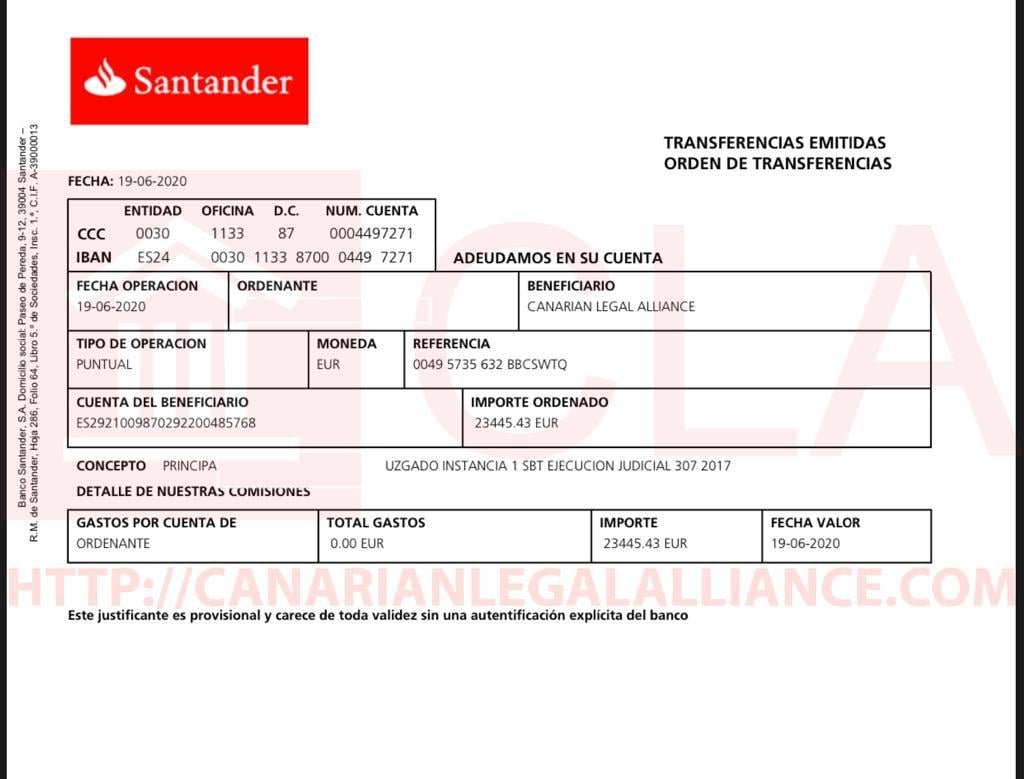 After having achieved court victories in both the First Instance Court as well as the High Court of Las Palmas our British clients Anfi Resorts timeshare contract was deemed null and void under the Spanish Timeshare Law of 42/98, ratified by the highest ranking court in Spain, the Supreme Court.
Once a firm sentence was achieved our clients instructed their lawyers to begin enforcement proceedings immediately, ultimately leading to them having their full investment of 23,445€ being transferred back into their account.
A big congratulations to our clients as well as the whole legal team involved on this amazing result.
We encourage other families who feel they have been misled by their respective timeshare resorts to contact us and receive a FREE no-obligation meeting with our lawyers.