Canarian Legal Alliance is excited to announce another Anfi Resorts Court victory.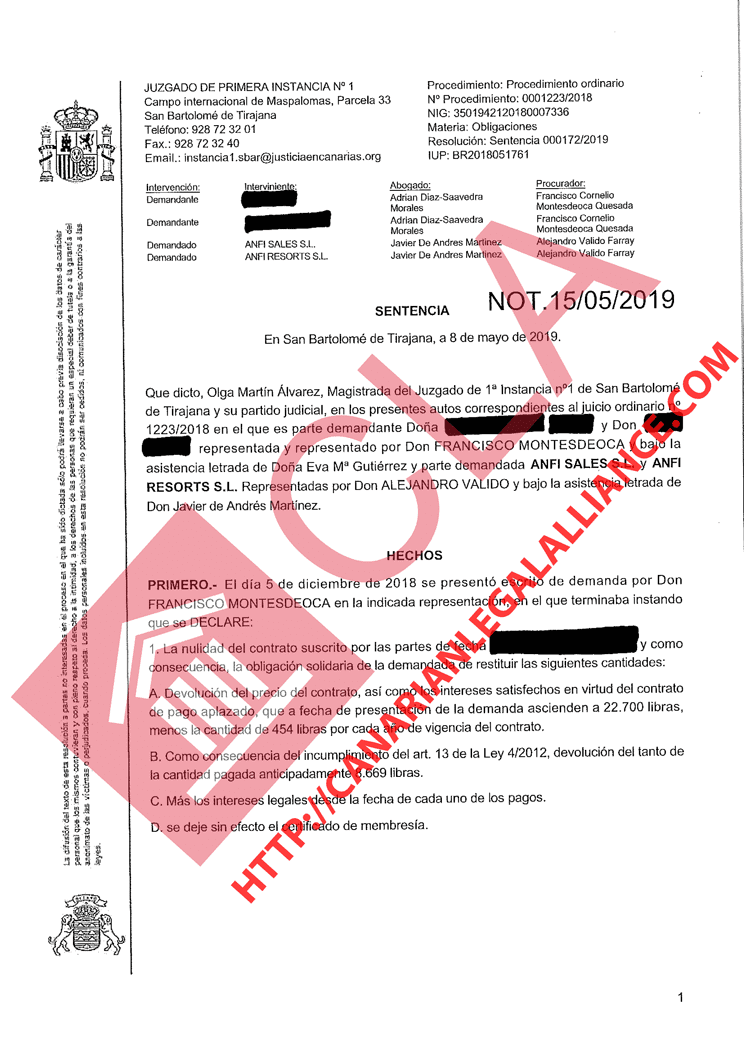 The judge of the Court N1 has declared our clients Anfi Resorts contract null and void on the basis that they exceeded the allowed time length specified under the Spanish Timeshare Law of 42/98.
Anfi Resorts will not have to refund our clients over 30,000€ plus legal fees and legal interest.
Congratulations to our clients and to the whole Canarian Legal Alliance legal team.
CONTACT US NOW FOR A FREE CONSULTATION AND REVIEW YOUR LEGAL OPTIONS