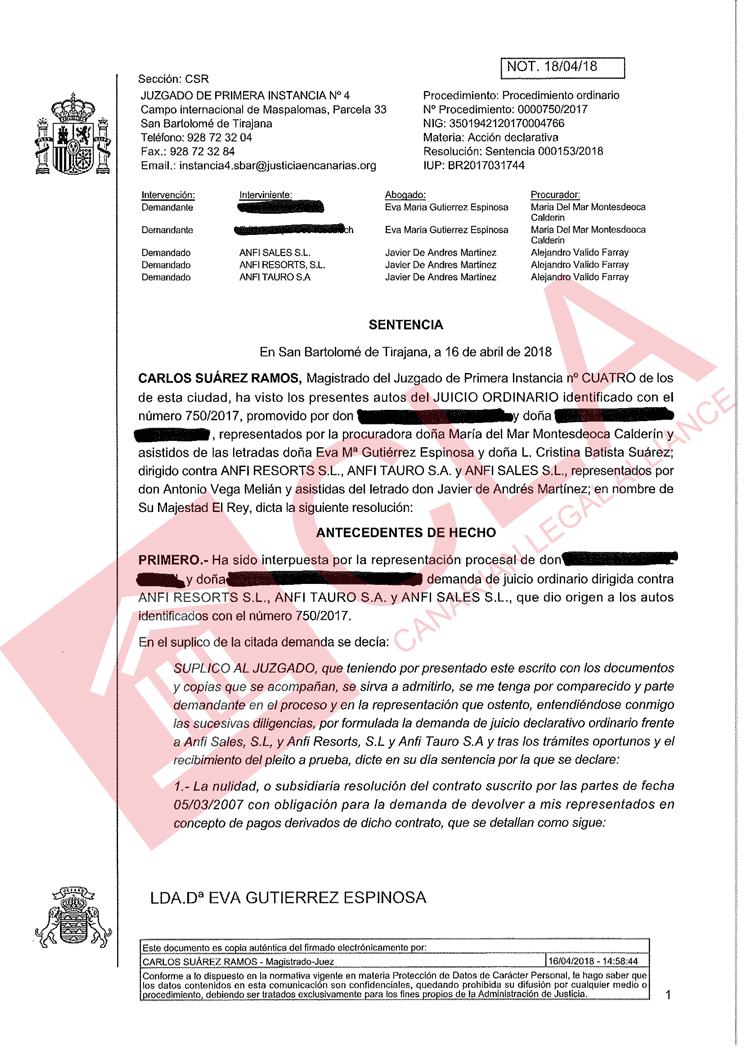 Canarian Legal Alliance is proud to share another Anfi Resort First Instance Court victory.
The judge of the First Instance Court N4 of Maspalomas ruled our German clients contract null and void on the basis that it was valid for an unlimited period of time. Under the Spanish Timeshare Law of 42/98 a contract cannot be issued for longer 50 years.
Illegal deposit taking was also condemned by the judge awarded all those monies taken of our clients within the cooling of period in DOUBLE!.
Our German clients will be receiving over 66,602€ plus legal interests.
Congratulations to our clients as well as the whole Canarian Legal Alliance legal team.
IF YOU WANT OUT OF YOUR PERPETUITY CONTRACT CONTACT US NOW FOR A FREE CONSULTATION.