Canarian Legal Alliance is kicking off the new year just as it left 2018, with yet another Silverpoint (Resort Properties) High Court victory.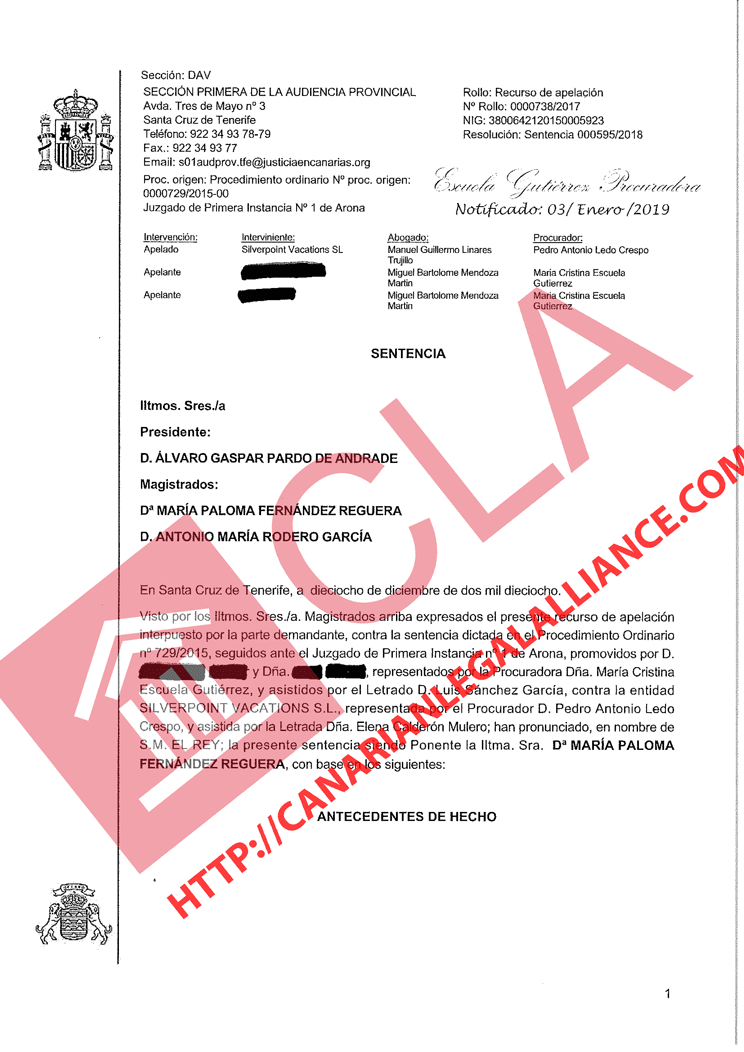 The High Court N1 of Tenerife has ruled in favour of our clients declaring their Silverpoint (Resort Properties) contract null and void on the basis that they did not include an end date. As specified in the Spanish Timeshare Law of 42/98 a contract must be valid for no longer than 50 years, with the consumer having the option to extend the contract after this.
Silverpoint (Resort Properties) has also been ordered to return all monies paid within the first three months of their contract in double. No deposit can be taken in this period from either the resort itself or any other third-party.
Our clients will now be refunded £18,617 as a purchase price plus £25,000 as a double deposit and legal interests.
IF YOU WANT OUT OF YOUR TIMESHARE CONTRACT CONTACT US NOW AND BEGIN THE PROCESS IMMEDIATELY.