As we have reported in other news items, Canarian Legal Alliance has in place procedures to embargo accounts, assets and property to ensure payment to clients which the courts have ordered.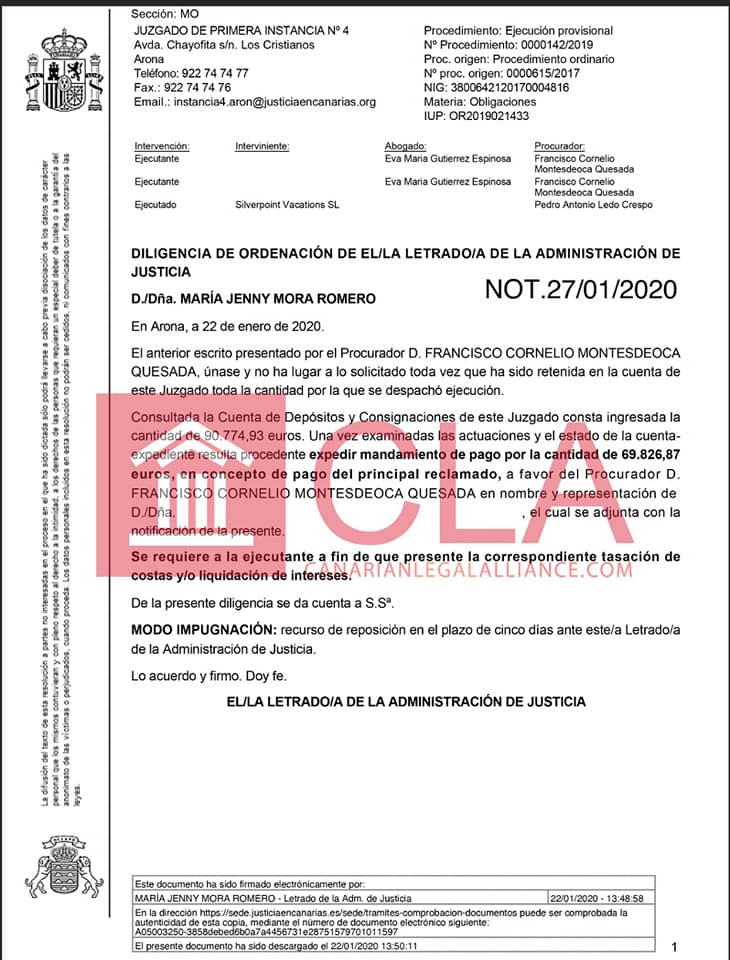 Yesterday we received the news that one of our earlier execution and enforcement of sentence cases filed by the enforcement team has now come to completion.
Last year the court in Tenerife froze 69,826.87€ from a Silverpoint account. This sum is now in the process of being returned to our client's bank account having been released by the court.
Considering that Silverpoint has now filed for liquidation this case clearly demonstrates that having a procedure in place such as CLA's enforcement of sentence and embargos of accounts, assets and property is the best and only way forward. This gives our clients peace of mind and confidence that they will receive what the courts have ordered.
We would like to congratulate and thank our dedicated team for all their hard work in ensuring that these procedures come to a successful conclusion.
If you would like to know if you have a valid claim against Silverpoint or any other timeshare company, please use our contact page and we will get back to you.