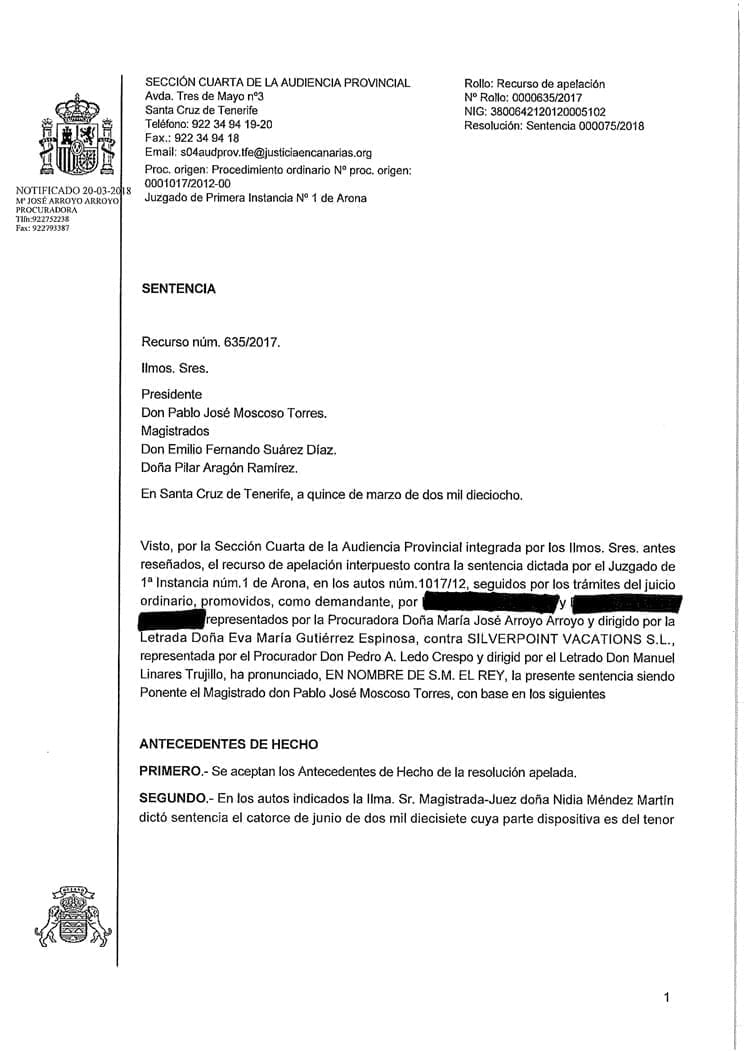 It is with great pleasure that Canarian Legal Alliance shares with you its latest High Court victory against Silverpoint.
The High Court N4 of Tenerife reaffirmed our clients First Instance Court victory in which their Silverpoint timeshare contract was declared null and void, on the basis their contract exceeded the allowed length under the Spanish Timeshare Law of 42/98.
Silverpoint has now been ordered to refund our clients over 27,036€ plus legal interests.
We would like to congratulate our clients on this fantastic outcome, as well as the whole Canarian Legal Alliance legal team.
IF YOU OWN A PERPETUITY TIMESHARE CONTRACT AND YOU WANT OUT, CONTACT US NOW FOR A FREE CONSULTATION AND REVIEW YOUR LEGAL OPTIONS.