Although the civil courts are now closed for the month of August, Canarian Legal Alliance still has plenty victories to share with you.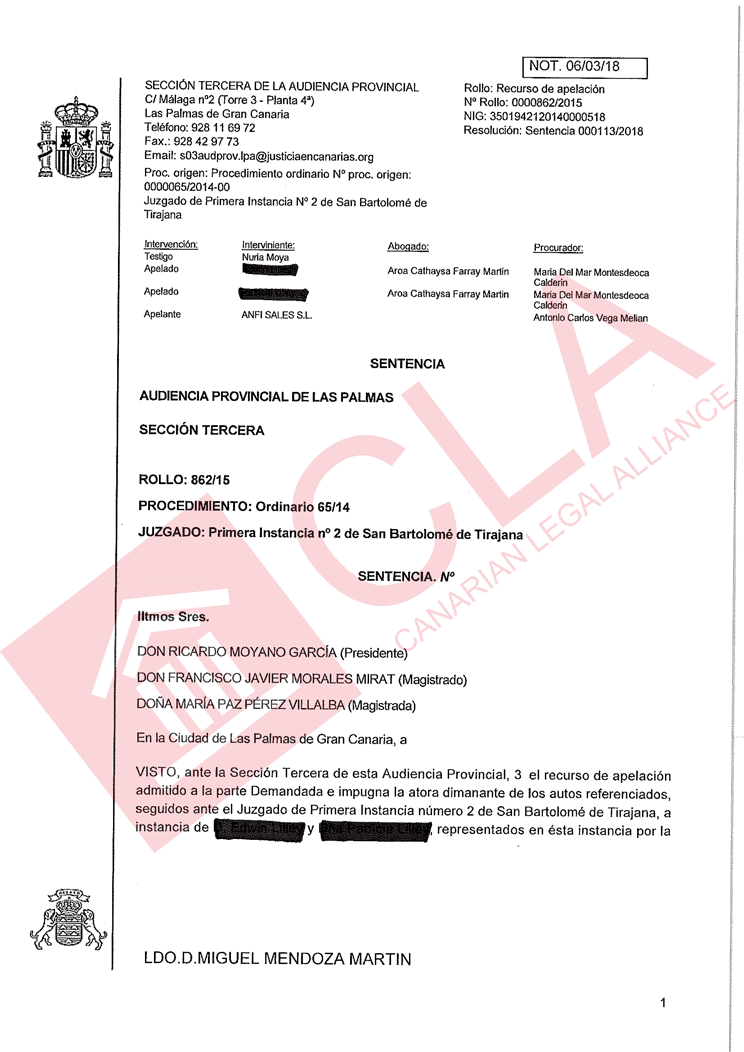 In this victory the High Court N2 of Las Palmas ruled our clients contract null and void on the basis that it was valid for an unlimited period of time. Whilst having a perpetuity contract might sound great upon when first signing the contract, ever increasing costs say otherwise. This is when the Spanish Timeshare Law of 42/98 kicks in, stating clearly that a contract must be no longer than 50 years for the benefit of the consumer.
Our clients will be receiving over 25,000€ plus legal interests.Congratulations to our clients and to the whole legal team involved throughout this process.
IF YOU WERE OWN A CONTRACT IN PERPETUITY CONTACT US NOW FOR A FREE CONSULTATION AND REVIEW YOUR LEGAL OPTIONS!